Promotion Toolkit
Share the importance of permanent identification (ID) with your clients! Social media is a great avenue to increase awareness of permanent ID methods, to promote microchipping at your clinic or shelter, and to share how you are helping get lost pets home as a BC Pet Registry Community Partner.
Download our Promotion Toolkit to access sample social media posts and discover eye-catching graphics to populate your social media feeds. Images can be downloaded directly below.
Help us keep families together!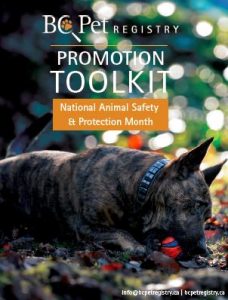 Implement a Permanent Identification (ID) Protocol at your clinic/hospital! This protocol will assist your practice in educating clients on the importance of permanent ID.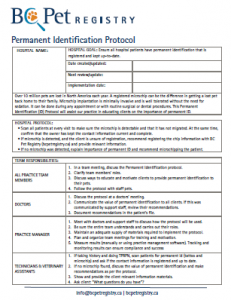 Print this one-pager to share with your clients! This information sheet answers some of the popular questions clients have about microchipping.