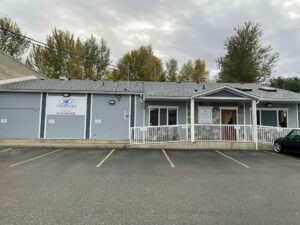 November 2022, BC Pet Registry is proud to provide free microchips with registrations to Creekside Animal Hospital in Vernon in order to support their community initiatives. With this grant, Creekside Animal Hospital will be able to help rescues and low income families to provide permanent identification for their pets.  According to the hospital, they try to do their best to benefit the animal in their community regardless of financial situations of the owners.
Creekside Animal Hospital currently works with the Okanagan Humane Society and K911 Rescue to support their work, as well as low-income households in the community. They are hosting clinics every Tuesday and they perform spay/neuter procedures for the animals from the Okanagan Humane Society and throughout the week for everyone else that may need assistance.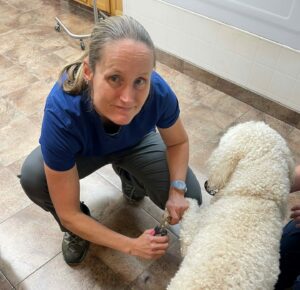 Dr. McOnie and Dr. Rijnen are truly animal lovers and their work support the local communities extensively. 'By providing microchips to low income and rescues, it has strengthened our relationship in the community and have many happy returning clients'.
The BC Pet Registry is the only non-profit pet registry in Canada that is determined to achieve social change. With your support, we are hoping to provide programs like this to communities that otherwise are unable to. Even if your pet is registered with another registry, consider supporting the BC Pet Registry, not only do we have over 40 locations in BC – meaning your animal will be reunited a lot faster in case they go missing – you are also supporting us for a great cause!