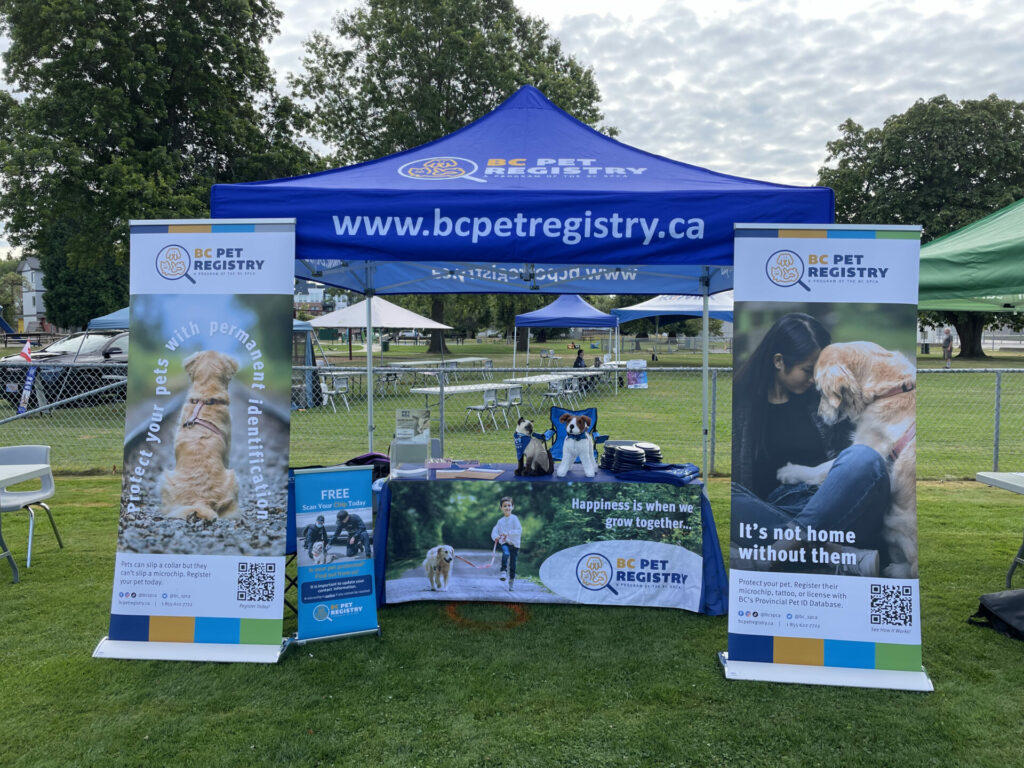 Summer is finally here, and you know what that means – it's time for BC Pet Registry to hit the road and bring the community together! We're super excited to be out and about, connecting with pet owners like you, and making sure our furry friends are safe and sound with proper identification. So, grab your pets and find us at these exciting events!
Event 1: Pride at Bodega 

Date: August 5, 2023

Time: 1-5 pm

Location: Bodega Pets Foods and Supply 130-8051 Leslie Road, Richmond, BC
Bring your four-legged companions along for a day of photo ops, puptails and meotails, and of course, free pet ID scans. Plus, we've got some cool swag for both you and your furry friends! LGBTQ+ and straight ally, animal lovers of all genders, come celebrate love with us this Pride weekend at Bodega Pets! 
Event 2: Pet-a-Palooza in Victoria

Date: August 12 & 13, 2023

Time: Saturday, 10 am-4 pm & Sunday, 11 am – 4pm

Location: Bullen Park, 1140 Lyall St., Esquimalt
Calling all cat lovers! Swing by our Meow Mixer and let's chat about your feline friends' identification needs. Our experts will be on hand to answer all your questions and ensure your whiskered pals are well-protected. We're giving away some paw-some swag bags, too, so you and your feline companion won't leave empty-handed!
Event 3: Pet-a-Palooza in Yaletown

Date: August 27, 2023

Time: 11 am-4 pm

Location: 1100 Mainland St., Vancouver
But wait, there's more! In addition to our exciting events, we've got a surprise for you. If you can't make it to any of the locations, don't fret! Our online registration system is now easier than ever to access. Simply visit our website and complete your pet's registration in just a few clicks. It's convenient, fast, and ensures your pet's information is up-to-date at all times!
At BC Pet Registry, we know how important it is to keep our furry companions safe and protected. That's why our team is dedicated to spreading awareness about pet ID and microchip registration. This is important – it is about giving your pet the best chance of being reunited with you should they ever go on an adventurous escapade!
So, whether you're a proud dog owner or a doting cat parent, join us at our upcoming events for a fun-filled day of pet-loving camaraderie. We can't wait to meet you, hear your pet's unique stories, and ensure their IDs are all squared away. Don't forget to snap some adorable pictures with our pet-themed photo booth while you're at it!
Let's make this summer unforgettable for our beloved pets. See you at our events – get ready for a tail-wagging, purr-fectly meow-tastic time! And remember, BC Pet Registry is always here for you and your pets, rain or shine. Stay connected, stay registered, and let's keep those furry friends safe!