Microchipping
Pets can slip a collar, but they can't slip a microchip!
When registered, a microchip is one of the most reliable forms of permanent identification (ID) for pets.
A microchip is a form of permanent ID that identifies your pet should they become lost. A microchip is about the size of a grain of rice and provides your pet with lifetime protection. Each microchip has a unique ID number assigned only to your pet.
Once recorded in the BC Pet Registry, your pet's microchip can be scanned by participating veterinarians and animal shelters anywhere in the province to verify their identity and guardian.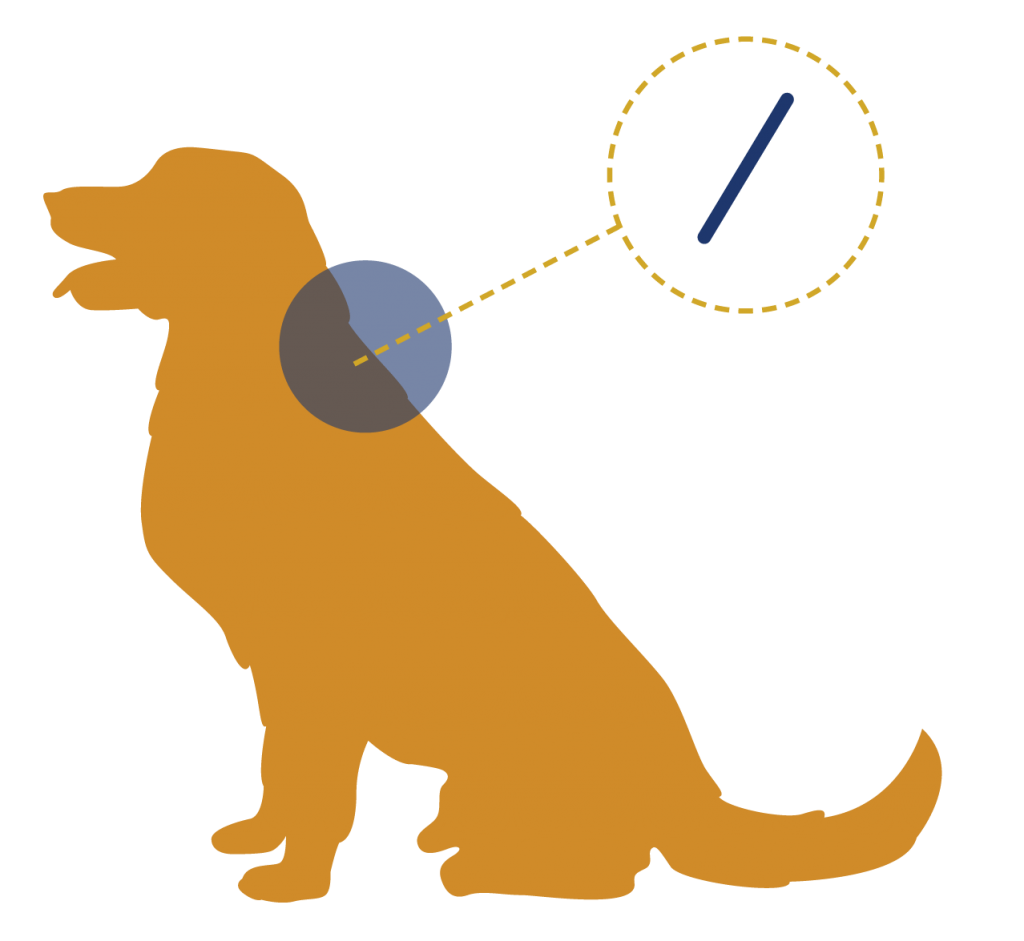 Provincial Tattoo Identification
Why should I register my pet's tattoo?

1 | Your pet's tattoo becomes easily traceable.
By registering, your pet's tattoo information is available to BC Pet Registry clinics and shelters across the country! Typically, tattoos are registered to the veterinary office your pet received the tattoo. If this office is closed for the day, or the clinic is no longer operational, it can be impossible to trace your animal's tattoo.

2 | Your pet's information is saved in our centralized, online database.
Historically, tattoos have been stored on paper logs at veterinary clinics. If a clinic closes, oftentimes these records are lost, making it impossible to reunite a pet owner with their animal.
By adding your pet's tattoo to our centralized, online database, you can feel comfortable knowing your information is safely stored and easily accessible in the case your animal goes missing.

3 | You'll have access to 24/7 support.
Our online database is available 24/7 to search a tattoo or other form of identification. This means that missing pets can find their way home that much faster!
The BC Pet Registry call centre and after hours teams are also available 24/7 to help reunite pets with their people!
About the Provincial Tattoo Program
On January 1st, 2017 the BC Pet Registry assumed administration of the Provincial Tattoo Identification Program from the College of Veterinarians of British Columbia (CVBC). Originally created in 1987, the Tattoo Identification Program continues to help identify lost or missing pets in Canada.
Veterinarians and shelters can use our BC Pet Registry Provincial Tattoo Identification Program Guide below, to trace the pet's tattoo.

Registering Tattoos with the BC Pet Registry
Veterinarians have the option to register tattoos with the BC Pet Registry's online permanent pet ID database. Any microchip, tattoo, or license can be registered online with an Industry Account. Registering permanent ID with the BC Pet Registry is highly recommended to provide pets with the best chance of being reunited with their guardians should they become lost.
Please note that this is an optional registration and is not required. Paper records can still be maintained at the clinic or hospital for tattoos.
Veterinarians and shelters can use our BC Pet Registry Provincial Tattoo Identification Program document to trace a pet's ear tattoo: