In the heart of Downtown Eastside, where pet guardians face numerous challenges, BC Pet Registry understands the struggles of both pets and their human companions. These challenges range from limited access to veterinary care and pet-friendly housing to difficulties securing pet food. Recognizing the vital need for support, BC Pet Registry has joined hands with Community Vet Outreach (CVO), a charitable organization dedicated to making a difference.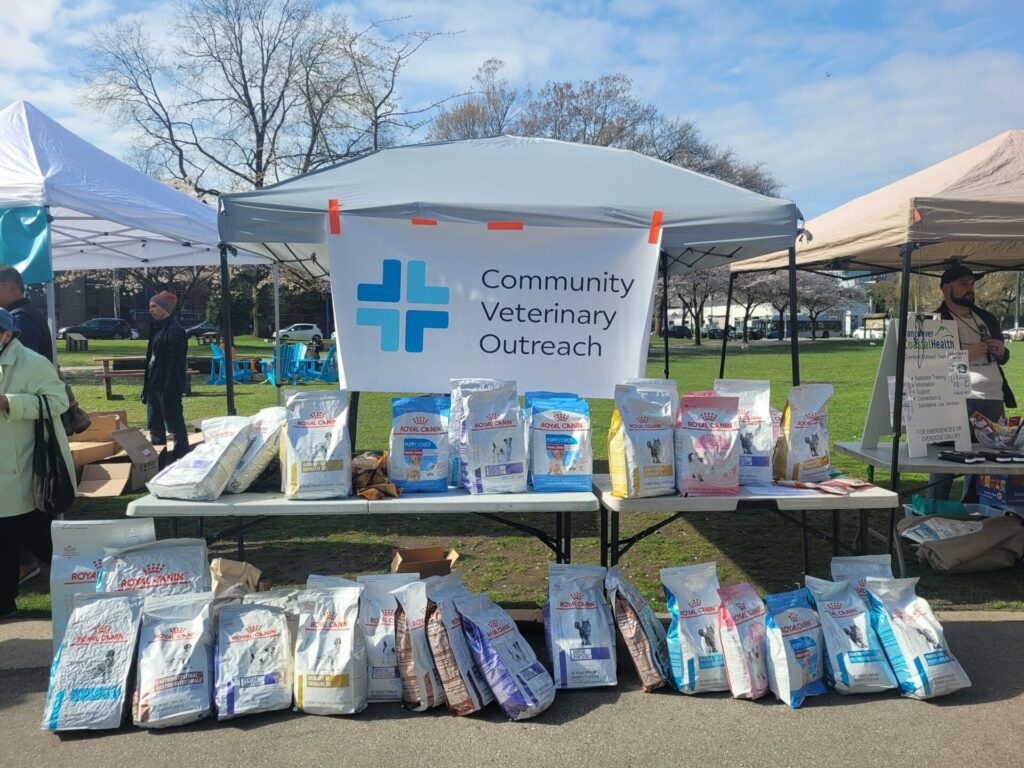 Microchip Sponsorship from the BC Pet Registry
BC Pet Registry's generous donation of microchips has paved the way for CVO to establish a microchip clinic, marking a significant milestone in Vancouver's pet care landscape. This initiative promises to be a game-changer for pets and their guardians alike.
Recognizing the Importance of a Registered Microchip for All Pet Guardians
Microchipping offers a tangible solution to enhance pet care. It provides a vital safety net, ensuring that pets can be reunited with their owners should they become spooked and dart away. This small yet crucial technology holds the power to ease the worries of pet guardians in Downtown Eastside, knowing that their cherished companions have an extra layer of protection.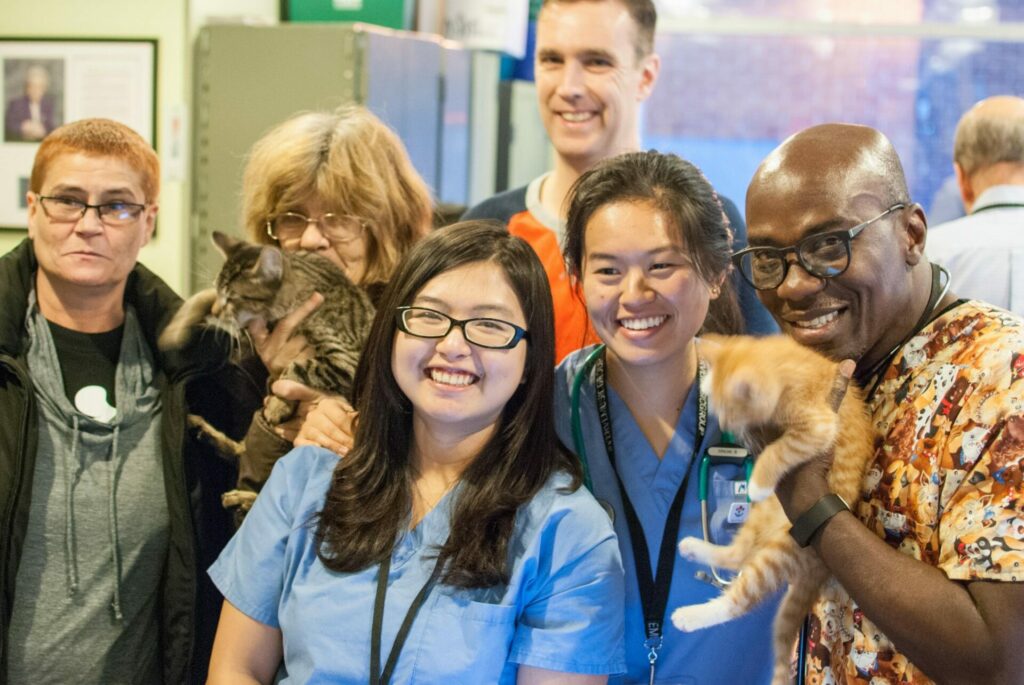 Credits to Community Vet Outreach
And of course, massive kudos to the incredible team at Community Vet Outreach (CVO) and their tireless veterinary professionals. They wholeheartedly dedicate themselves to their mission, and their passion shines through in everything they do. Let's delve a little deeper into who they are and the noble goals they aim to achieve:
"The Vancouver chapter of Community Vet Outreach (CVO) was established in 2016 and operates One Health Clinics in Vancouver's Downtown East Side and surrounding neighbourhoods. The goal of One Health Clinics is to promote the human-animal bond by providing free preventative veterinary care and human health services to vulnerably housed people and their pets. At these clinics, pets receive wellness exams, vaccines and parasite prevention, and also have access to free pet food and supplies. Owners in turn can access nurses and nursing care, as well as social wellness services including harm reduction and smoking cessation."
How Can Members of the Public Help?
If you have a new pet that has received a microchip or ear tattoo, or if your pet already has an existing microchip or ear tattoo, consider taking the proactive step of registering these permanent IDs with the BC Pet Registry.
By doing so, you not only enhance the chances of a swift reunion with your pet in the event of separation but also contribute indirectly to the programs that are instrumental in helping your local communities. Your registration not only serves as a safeguard for your beloved animal companion but also helps support the very initiatives that make a difference in the lives of pets and their guardians across our region.
Share the News
Another meaningful way to contribute is by spreading the word. By sharing information about the BC Pet Registry and its initiatives, you can raise awareness among friends, family, and your community. This simple act of sharing can go a long way in ensuring that more pets and their owners can benefit from the services and support available, ultimately creating a stronger, more caring community for both humans and their beloved animal companions.
Peeking into the Future
We're thrilled about the upcoming collaboration on October 14th, 2023, at Oppenheimer Park. Additionally, it's worth noting that CVO clinics are making a positive impact throughout Canada, with a presence in several key locations, including Vancouver, Kelowna, Winnipeg, Toronto, Ottawa, Hamilton, Guelph, Kitchener-Waterloo, and the York region. We're eagerly anticipating the opportunity to extend our mission and bring our compassionate care to communities across the entire nation.