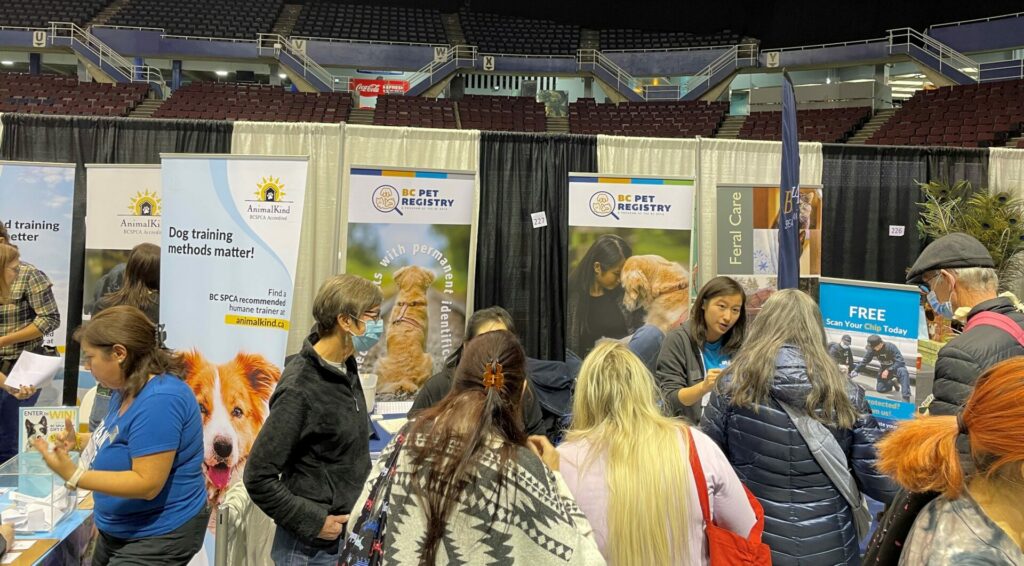 On November 5th and 6th, the BC Pet Registry met thousands of paw parents, helping them scan their pets for a microchip to ensure it is implanted and can be scanned easily. To many happy paw parents, it's a peace of mind to know that their pets are protected, in case they go missing. Microchip is the most reliable form of permanent identification for pets as tattoo codes can fade overtime and collar tags do slip. 
However, quite a few paw parents found out this weekend that, although their pets have a microchip implanted, the microchip is not linked to any registry, leaving the pet unprotected. Fortunately, the BC Pet Registry is here to help. The BC Pet Registry was created in 2015 with the sole goal of reuniting more lost pets with their people.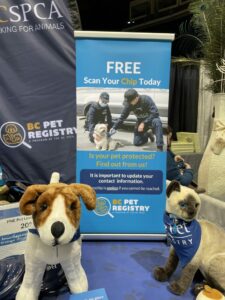 With thousands of pets lost in Canada each year due to lack of registered identification and outdated contact information, the program is more crucial than ever. By having more pets' microchips, tattoos, and licenses registered with our provincial pet ID database, we hope to reverse this trend, decreasing the length of stay for missing pets in shelters and increasing the number of lost pets that are reunited with their families.
The BC Pet Registry partners with veterinary clinics and shelters across Canada to ensure lost pets are reunited with their families. Pet owners can have their pets microchipped and registered with the BC Pet Registry at any participating veterinary clinic.
By registering your pets with the BC Pet Registry, not only is your pet protected, but you are also supporting the life-saving efforts of the BC SPCA as well as outreach programs in your communities. The BC Pet Registry is giving back to our communities in the form of a Grant program, by providing free microchips and registrations to pets with low-income guardians. Please speak to your veterinarian and ask them to support this program for a great cause!